MISANTHROPE IMMORTEL 2021 – 20th Anniversary Edition – Bundle Exclusif : T-Shirt taille S uniquement + CD + Digital 41 Bonus
26.99€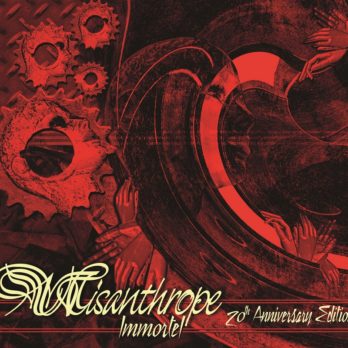 MISANTHROPE - CD Cristal Fourreau Rouge Limité - MISANTHROPE IMMORTEL 2021 - 20th Anniversary Edition + Digital 41 Bonus
France Extreme Metal
Tracklist
CD + Bonus Digital
1-Elle s'insuffle en moi
2-Massacre l'Eden *
3-Les Empereurs du Néant
4-Liberté Estropiée *
5-Les Lamentations du Diable
6-Scarabéidé Bleu Sacré *
7-Au Baiser de Vermeil
8-Nuit Androgyne
9-Existence sans Sursis *
10-Le Lanceur d'âmes 2000 *
11-La Momie de Marianne
12-Conte Fantasmagorique
13-Tranchées 1914
14-Passion Millionnaire
15-Espoir en Enfer
16-L'Envol 2021 **
17-Les Empereurs du Néant 2021 **
18-Les Lamentations du Diable 2021 **
* versions françaises inédites 2000
** réenregistrements 2021
Toutes les chansons sont remasterisées digitalement d'après les enregistrements originaux.
CD Remastered by Bruno Gruel at Elektra Mastering 2021. Remasters sourced from the original Fredman Studio D.A.T Master Tapes.
Tracks 1-15 recorded and mixed at Fredman Studio, Gothenburg, Sweden April 2000. Engineered & mixed by Fredrik Nordström.
Tracks 16-17-18 engineered and recorded by Misanthrope at Studio Ænigma 2021 & mixed by Frédéric Gervais at Studio Henosis 2021.
https://www.youtube.com/watch?v=V_C3oaJQ3es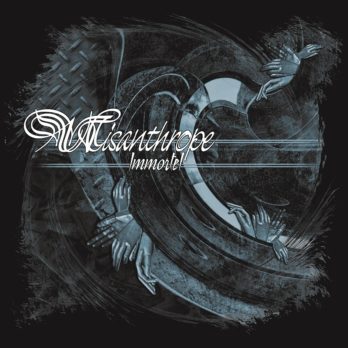 MISANTHROPE - T-Shirt MISANTHROPE IMMORTEL 2022 - 20th Anniversary Edition
Textile Noir
En stock
Description
Taille S uniquement, les autres tailles sont épuisées.
Informations complémentaires